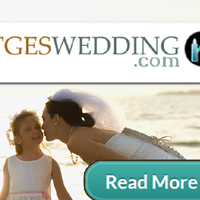 Sitges has a wide range of large Villas, Restaurants & Hotels.
Dotted around town, the promenade and along the coast.
Making Sitges perfectly suited to a wedding party of pretty much any size. Either just for the event or as accommodation, for a longer celebration.
We can help introduce the planner to the right resources
or organise the event.
Increasing the opportunity to enjoy Catalunya & it's surroundings, with Mediterranean & rural settings, in Sitges & Garraf (our natural park).
Services can be simply delivering a meal at your villa, to organising a whole party or  wedding (celebration).
Categories
Church (wedding and rehearsal)
Wedding Invitations and Website
Celebrant/Officiant (To perform  Ceremony)
Hair Dresser & Make-Up Artist
Florist & Event Dressing
Wedding Garments
Transportation (Chauffeured Limousines, Mini-buses, Coaches or Taxis)
Photographer and Filming
Venues & Events for pre and post wedding event
Reception (Hotel or Premises)
Catering (Via hotel or caterers)
Entertainment (DJ or Musicians)
Accommodation
Child Care