Sitges Catering & Parties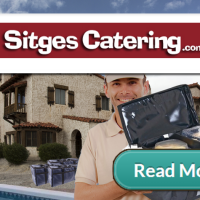 Sitges has a wide range of Restaurants & Hotels.
Dotted around town, the promenade and along the coast.
These can accommodate small groups, however bigger ones
often require more organisation, to ensure success.
Then there is the opportunity to enjoy the surroundings outside, with Mediterranean & rural settings, in Sitges & Garraf (our natural park).
Services can be simply delivering a meal at your villa, to organising a whole party or celebration (wedding). Plus finding a venue for your event.
Categories
Map of Sitges Restaurants